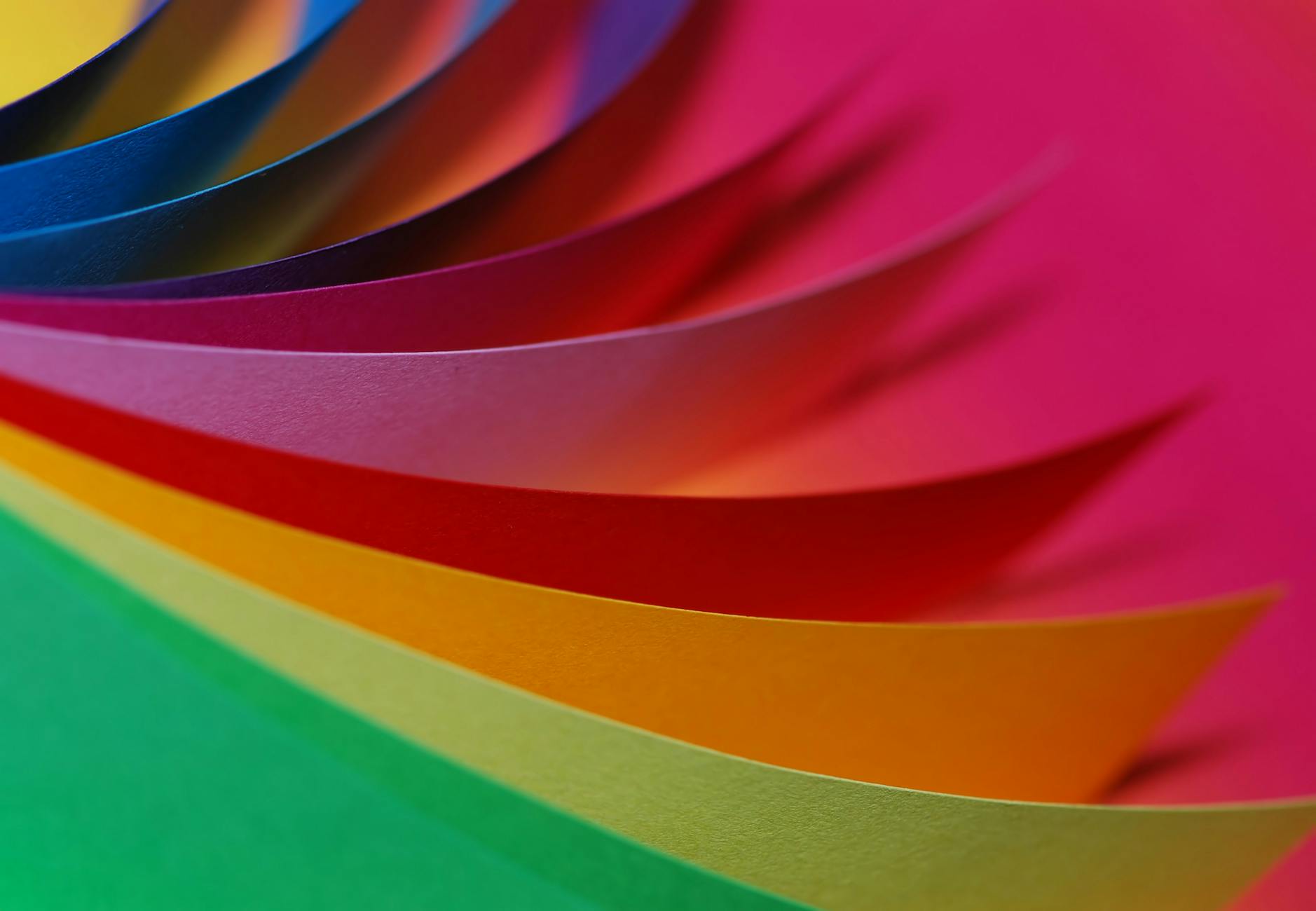 Flexible, durable and affordable, vinyl stickers open the door to limitless creativity.
The versatility of stickers is associated with the peculiarity of the material on which they are printed. Vinyl is a thin film of polyvinyl chloride (PVC). It is not afraid of increased moisture, temperature changes and at the same time is dense enough to withstand stretching or other mechanical stress. These qualities made customers choose vinyl for printing advertising, information, decor for indoor and outdoor spaces.
Vinyl-type film, serving as the base of a sticker, is made from a special polymer using innovative technologies. Most often, the calendering or casting technology is used, which provides the maximum effect. An adhesive base is used to ensure a sticker is attached to the surface that is to be decorated. The most effective is a water-dispersion acrylic mixture. For its manufacture, a water base is used. This option guarantees reliable attachment of a sticker to any surface. Vinyl film is truly elastic, it can take the shape of the object on which it is applied.
Vinyl stickers are considered to be one of the most wanted advertising materials. There are a lot of goodies that stickers can offer. First, the vinyl material is very durable, thus stickers are of top quality. Second, vinyl stickers are easy to remove and do not leave a mark or stain behind. Third, they can even be washed and do not lose their freshness any soon. Vinyl stickers can be easily stuck to most of the surfaces which include paint, wood (whether it is textured or smooth), metal or glass.
Vinyl sticker printing can be completed in numerous shapes, and the finished vinyl stickers can be additionally cut to any size. Vinyl and dyes, with the help of which stickers are made, do not emit hazardous substances into the atmosphere even under the influence of direct sunlight. Vinyl is resistant to negative external influences, neither becomes covered with micro-scratches nor loses the original brightness of colors. Vinyl stickers are also more durable since not only is it harder to tear them off but it is easier to wipe them clean. And when we tear them off it is easier to get them off in one piece.